Visio Putting Start Line Trainer
How to improve putting start line
In this article, we are going to explore the Visio Putting Start Line Trainer, and how you can use this putting training aid to help you develop some of the critical skills you're going to need as a putter. The Start Line Trainer provides feedback on two really important elements in the putting stroke and that's clubface aim and start line.


Why start line is an important part of putting practice
Putter face angle accounts for approximately 90% of the ball's starting line. Developing an awareness of the putter head, and the ability to maintain awareness of the club face in the putting stroke is key for most golfers to train the ability to start the ball on their intended target line.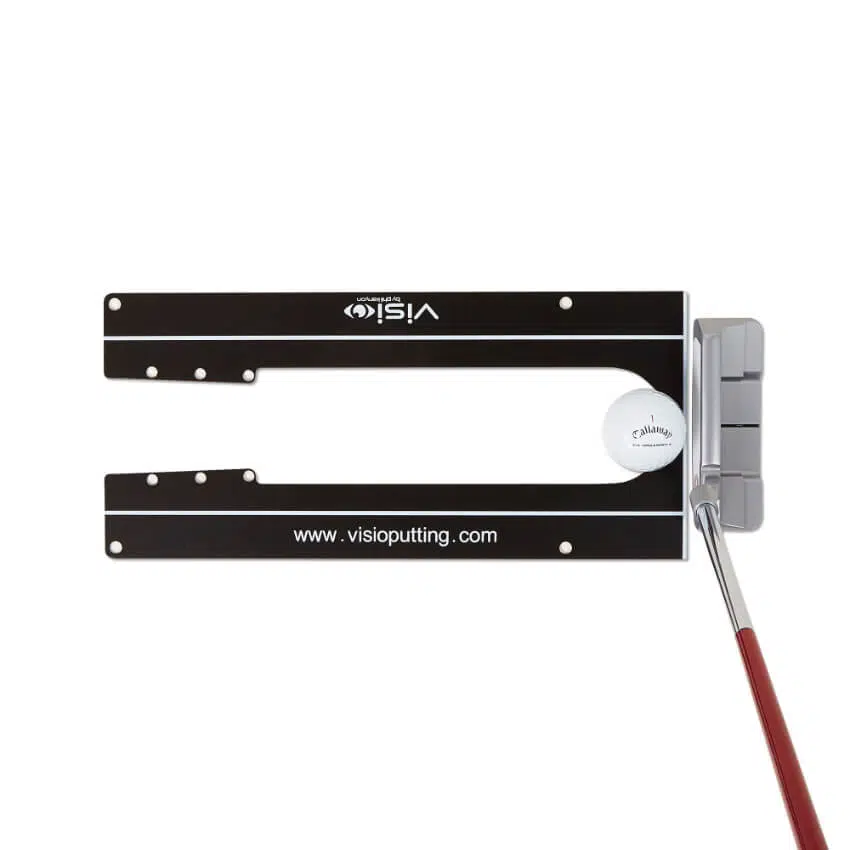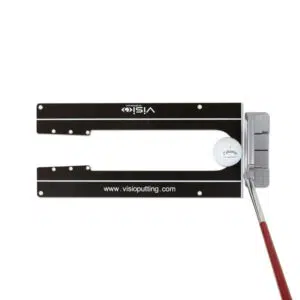 Start Line is key to a great putting stroke
When laid on the ground at your target, the start line trainer putting aid is going to give you a reference for you to square your putter head against and ensure that your clubface is square to your intended start line. This is going to help in your clubface alignment and your perception of what your clubface looks like when it's square to your target. It will enable confidence in your ability to recognise a club face that is square to your target line. Being able to setup and address the ball with a square putter head consistently will enable you to control the startline and maintain a suitable face to path relationship. The other unique feature about the start line trainer is the holes where you can place tee pegs to create a gate for the golf ball to travel through and give you different degrees of error or feedback on different degrees of error in your start line.
There are three settings available of varying difficulty to enable you to hone your awareness and skill and become a better putter through precise and purposeful practice. The two holes closest to the ball require less than 0.5 degrees of error in your start line, the middle holes, 0.75 and then the last two holes 1 degree.
By striking putts on the Visio Start Line Trainer golfers will obtain instant feedback on their ability to start the ball on line. If you can strike putts without clipping the tee pegs, you know you're starting the ball online accurately.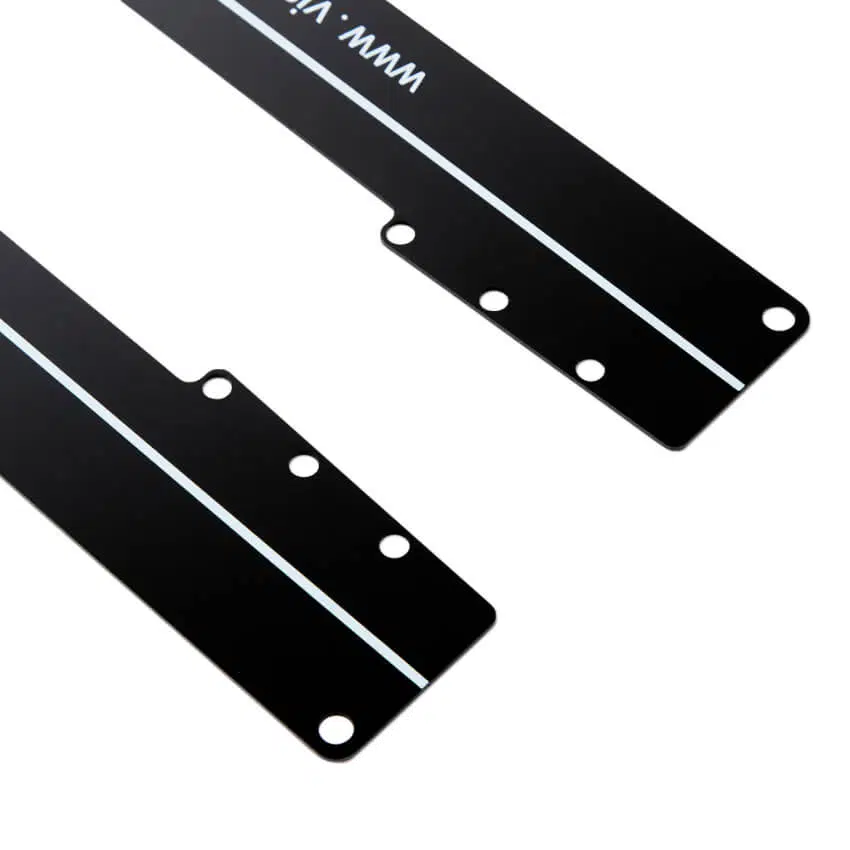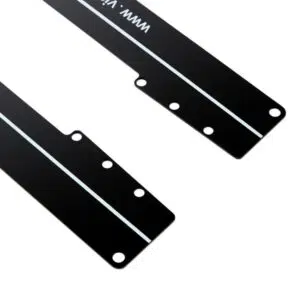 Straight Putts and Breaking Putts
The Startline Trainer can be used to improve your putting stroke indoors, or outdoors, on the putting green, practice area or even at home. It can also be utilised on straight putts and breaking putts, and in fact it can serve as a great putting tool to help improve green reading. In order to putt successfully with the Visio Start Line Trainer on breaking putts you will have to line the start line trainer at the correct break. In order for you to strike putts through that gate, along the intended line, it's going to give you really good feedback on your green reading. It's going to give you a great sense of whether your perception of where you need to start the ball is accurate. If you place the start line trainer on the wrong read, making a good putting stroke the ball goes through the gate, and the ball then misses the hole. That's great feedback.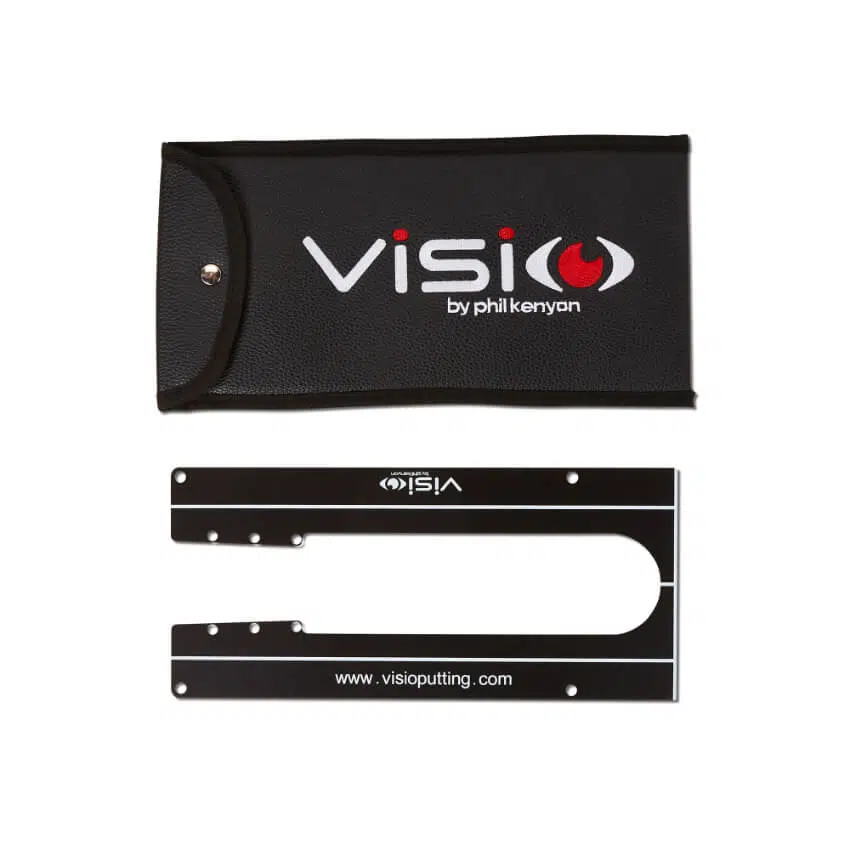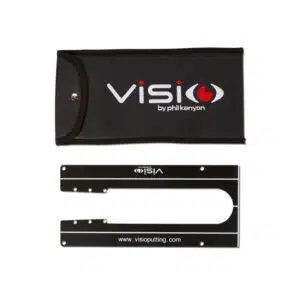 So using start line trainer on straight putts and breaking putts, is really going to give you a sense of how well you can aim the putter, how well you can start the ball on line. Also how well you can predict where you need to start the golf ball in order to make the putt.
How you practice is really important in terms of developing your skill as a golfer and cultivating a consistent putting stroke. We need feedback and the start line trainer gives you really good feedback on the key skills you need to putt well.
The Start Line Trainer is available individually or it also comes included as one of the many putting aids that form the Visio Coaches Pack.
Visio Golf develops specialist putting training aids that enable golfers to improve their putting, hole more putts and lower their scores.